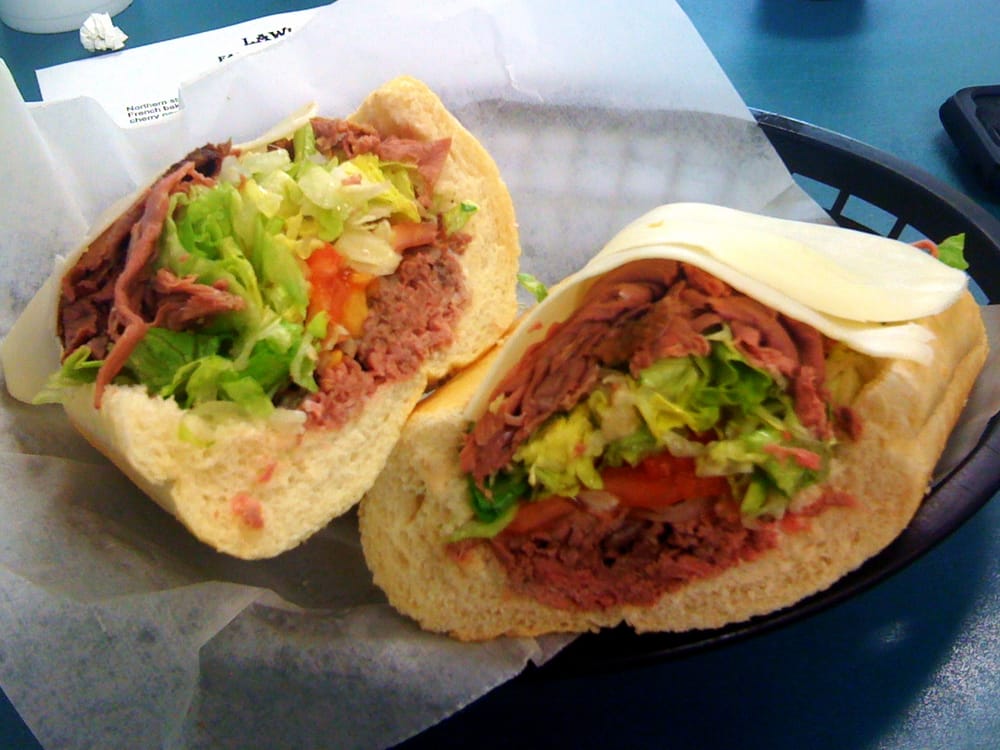 I'm not sure where they got the name for this place, and it did not at all fit the image I had in my mind. There was no punk or even Biker theme going on, just a simple, clean establishment with the beautiful aromas of fresh meat and cheese. The gentleman behind the counter was passionate about his product, and willing to talk about it. He informed us that he did not have a Philly, but he did have a roast beef that he thought was better. Apparently he cooks the roast there and then shaves it up for the orders. Well then, challenge accepted, but I don't know why anyone would put a roast beef up against a Cheese Steak; they're not nearly the same thing. So I got a roast beef and the girls both got turkey. They loved their sandwiches and the potato salad was different, but simply amazing and fresh. So as I bite into my roast beef, I realize, this was cooked here and I would take this over a Philly. I recommend it toasted with both sweet and hot cherry peppers. Excellent, a nine on the Scales every day. I never understand how Subway and other chains survive when places like this exist, and I sure don't get it when places like this are driven out of business by the chains. There is no comparison, and I would much rather put my money here.
Lawless subs is located on 436, west of I4, in Altamonte Springs, Fl. Here is their Face Book page:
Lawless
The Roast beef is my favorite, followed by the Lawlinator, a wicked Italian and even a lovely Reuben sub touting both Pastrami and corn beef. This place is a Scalelily regular stop.